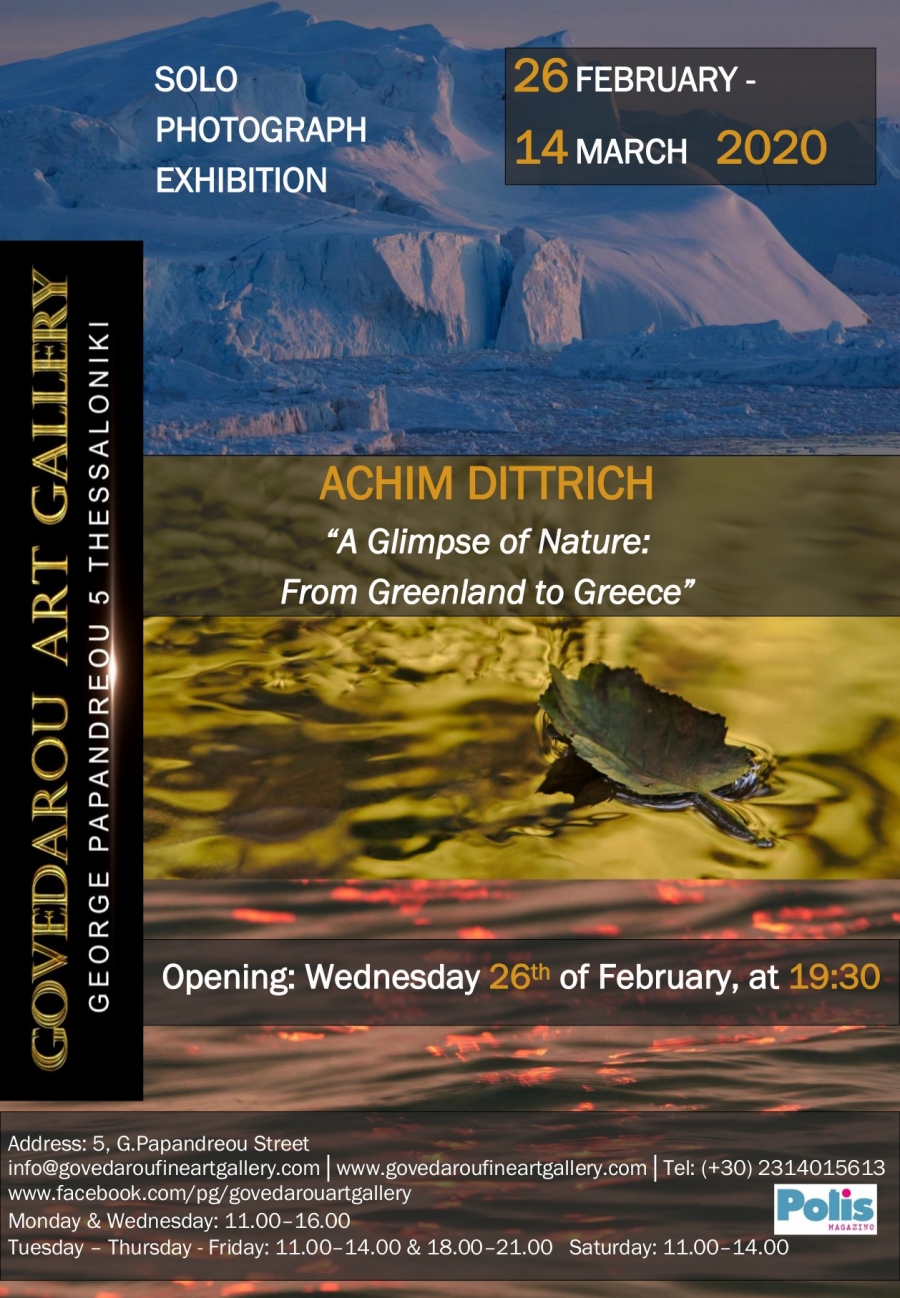 Govedarou Art Gallery, G. Papandreou 5 (formerly Antheon, Georgiou stop) is organizing the solo photography exhibition of the German photographer Achim Dittrich entitled "A Glimpse of Nature: From Greenland to Greece". In this exhibition you can see magnificent landscapes taken in Greenland, Germany, Iceland and Greece, as well as photos taken with the macrophotography technique. The opening of the exhibition will take place on Wednesday, February the 26th at 19.30 at the gallery and the duration will be until March the 14th 2020.
In the framework of this solo photography exhibition there will be a presentation on Thursday, March the 5th, at 19.00 by Achim Dittrich of the Macrophotography Techniques. The audience will have the opportunity to chat and exchange ideas with the photographer.
Opening: Wednesday, February the 26th at 19:30
Exhibition Duration: 26th of February – 14th of March 2020
Presentation of Macrophotography Techniques on Thursday, March the 5th at 19:00
Free admission to the public.
Communication Sponsor: Polis Magazino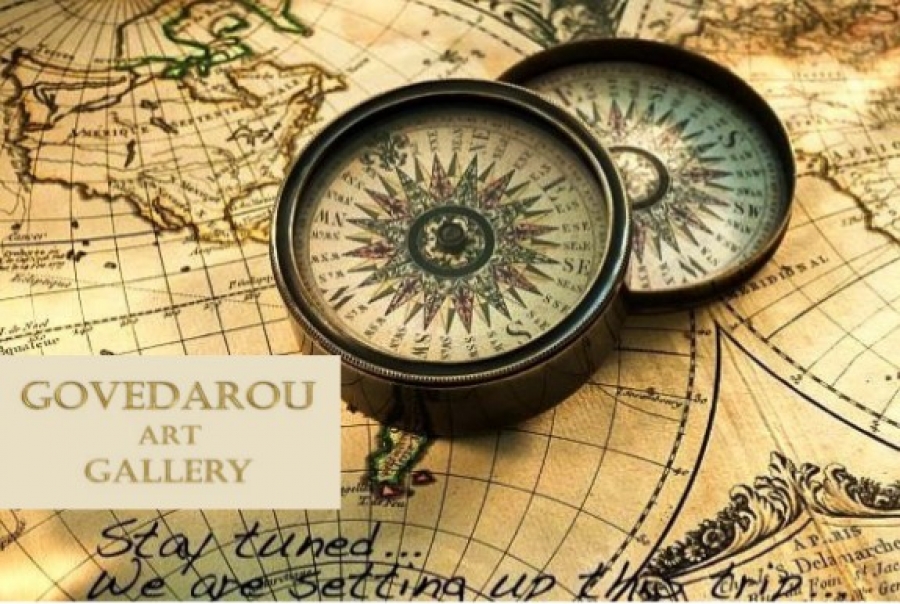 In our Smart Art shop you can find small size paintings, ceramics, artifacts made of glass and sculptures of many different artists who present their work made from various materials and technics. The cost of the works sold is very SMART. Low prices for original and unique work!!
Στη Govedarou Smart Art Gallery μπορείτε να βρείτε έργα τέχνης μικρών διαστάσεων σε πάρα πολύ προσιτές τιμές. Όλα τα έργα ζωγραφικής, κεραμικής, γλυπτικής καθώς και αντικείμενα φτιαγμένα από γυαλί είναι μοναδικά και αυθεντικά!!