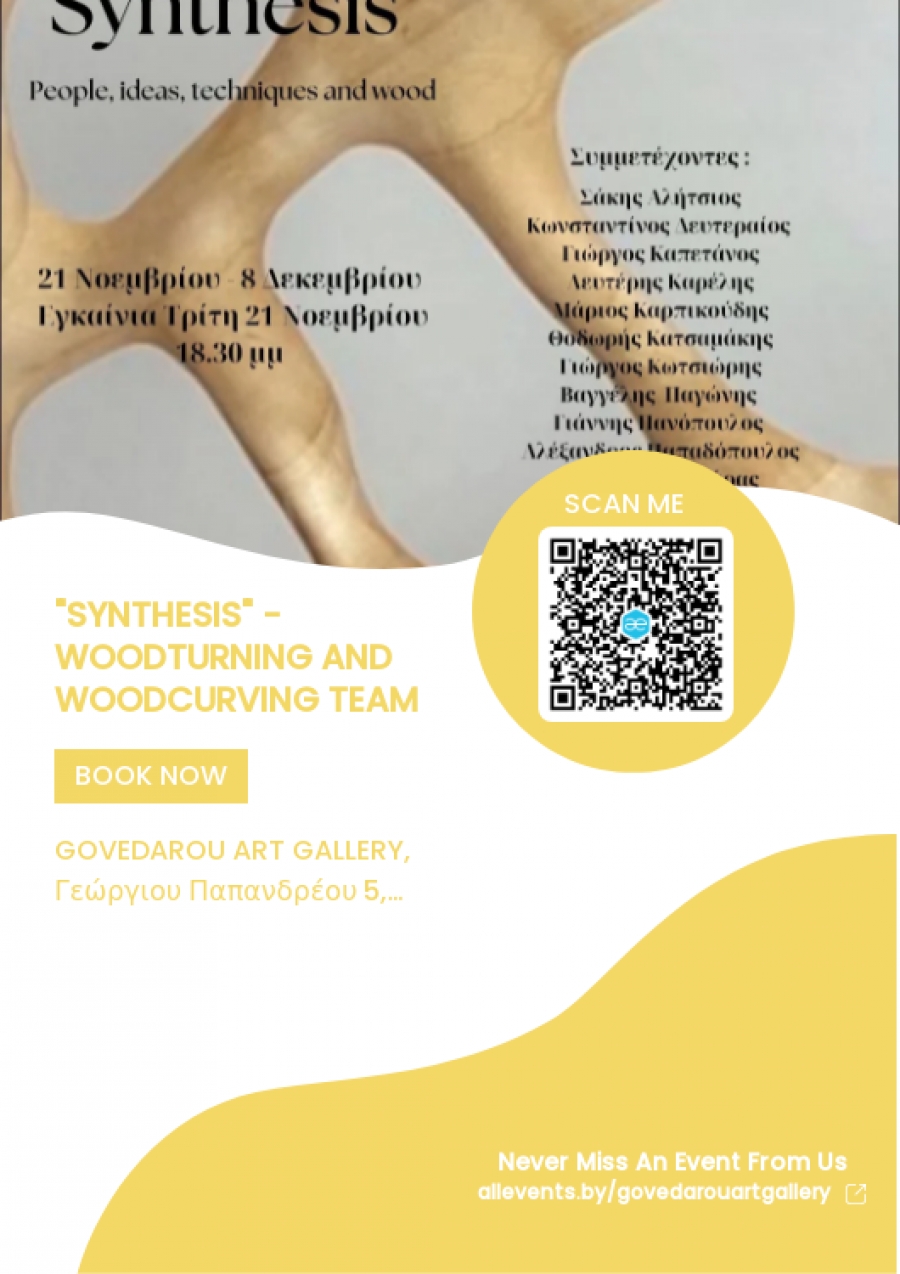 Govedarou Art Gallery presents in its space at Georgiou Papandreou 5 (formerly Antheon), in co-organization with the group of woodturners "Synthesis" an exhibition of its members with the title: "Synthesis", curated by the artist and owner of the galleryNatasa Govedarou.The opening of the exhibition will take place on November 21, 2023, from 18:30-21:00 and will last until December 8.
A few words about the "Synthesis" team:
"Greek artists influenced by history, nature, emotions and cosmic totality, united by their passion for the art of woodturning and woodcarving, translate their dreams into reality.With wood canvas, designs, colors, shapes, trends and ideas are captured and embodied creating art palettes, which will take you to unique destinations of thoughts and emotions."
Participants :
Alitsios Sakis, Annikas Deuterios Kostantinos, Kapetanos George, Karellis Lefteris, Marios Karpikoudis, Thodoris Katsamakis, George Kotsioris, Pagonis Vangelis, Giannis Panopoulos, Alexandros Papadopoulos, Nikolaos Chouliaras
Co-organization: "Synthesis"
Duration: 21 November to 8 December 2023
Opening: Tuesday 21 November, time 18:30 – 21.00
At Govedarou Art Gallery G.Papandreou 5 (formerly Antheon), Georgiou stop
Curator of the exhibition: Natasa Govedarou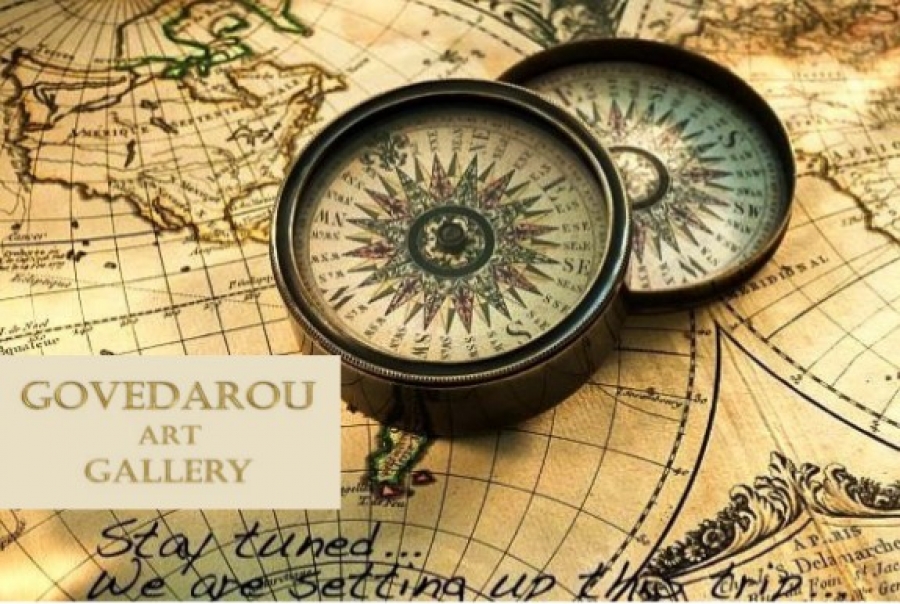 In our Smart Art shop you can find small size paintings, ceramics, artifacts made of glass and sculptures of many different artists who present their work made from various materials and technics. The cost of the works sold is very SMART. Low prices for original and unique work!!
Στη Govedarou Smart Art Gallery μπορείτε να βρείτε έργα τέχνης μικρών διαστάσεων σε πάρα πολύ προσιτές τιμές. Όλα τα έργα ζωγραφικής, κεραμικής, γλυπτικής καθώς και αντικείμενα φτιαγμένα από γυαλί είναι μοναδικά και αυθεντικά!!