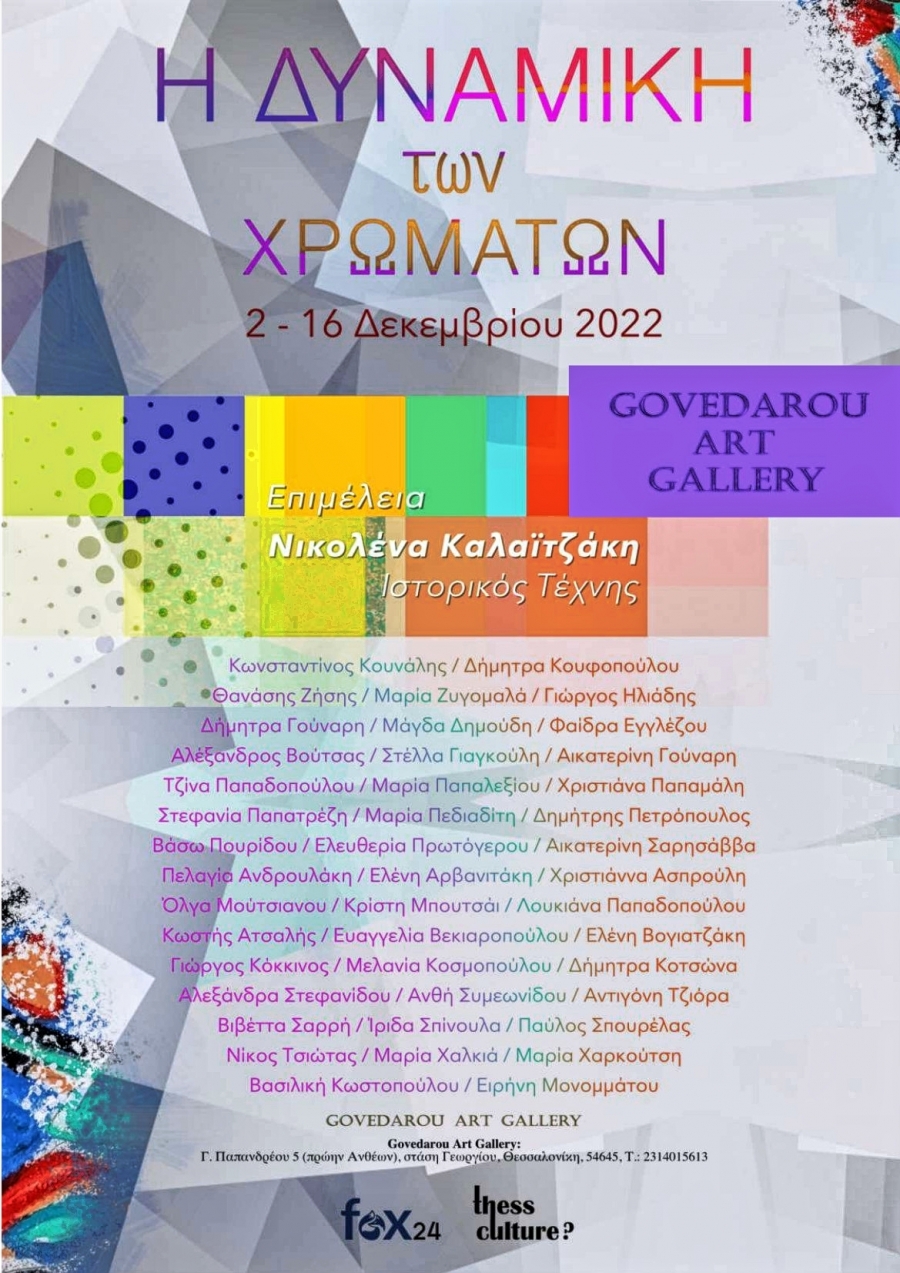 Govedarou Art Gallery presents the group art exhibition entitled: "THE DYNAMICS OF COLORS" curated by EKPA Art Historian, MA Journalist and member of AICA Greece, Nikolena Kalaitzakis.
The Art Historian and Curator of the exhibition, Nikolena Kalaitzakis, among others, notes:
"The exhibition, as its title betrays, seeks to highlight the Dynamics of Colors, through freely themed works, the connecting link of which is the exploitation, on the part of visual, vivid, intense colors. "Color", a structural element of Art, has accompanied the greatest movements since its beginnings. Ernest Schachtel's opinion is interesting, according to which: "the experience of color is similar to that of emotion or emotion. In both cases we tend to be passive receivers of stimuli. An emotion is not the product of the actively organizing mind. It just presupposes a kind of openness that, for example, a depressed person might not have. Emotion excites us in the same way that color excites us. The scheme, in contrast, seems to require a more active response. We detect the object, establish its structural framework, relate the parts to the whole. Similarly, the mind dominates impulses, applies principles, coordinates a variety of experiences, and decides upon a course of action."
Participating artists:
Pelagia Androulaki / Eleni Arvanitaki / Christianna Asprouli / Kostis Atsalis / Evangelia Vekiaropoulou / Eleni Vogiatzaki / Alexandros Voutsas / Stella Yagoulis / Aikaterini Gounari / Dimitra Gounari / Magda Dimoudi / Phaedra Englesou / Thanasis Zisis / Maria Zygomala / George Iliadis / George Kokkinos / Giorgos Kokkinos / / Dimitra Kotsonas / Konstantinos Kounalis / Dimitra Koufopoulou / Vasiliki Kostopoulou / Irini Monommatou / Olga Moutsianou / Kristi Boutsai / Louiana Papadopoulou / Gina Papadopoulou / Maria Papalexiou / Christiana Papamali / Stefania Papatrezi / Maria Pediaditi / Dimitris Petropoulos / Vaso Pouridou / Eleftheria Protini Sarisavva / Vivetta Sarri / Irida Spinulas / Pavlos Spourelas / Alexandra Stefanidou / Anthi Symeonidou / Antigoni Tziora / Nikos Tsiotas / Maria Chalkia / Maria Harkoutsi
Opening: Friday, December 2 (6 - 9 p.m.)
Exhibition duration: December 2-16, 2022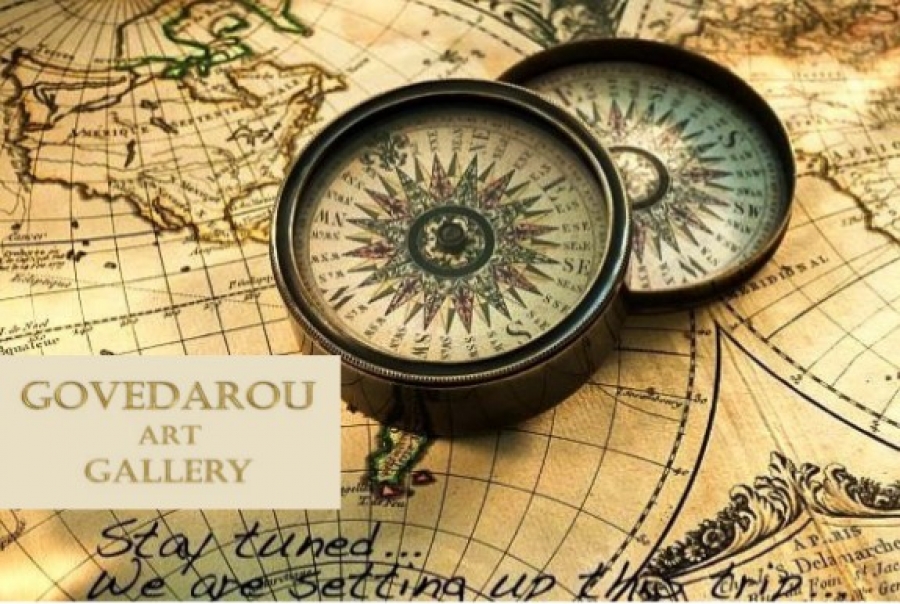 In our Smart Art shop you can find small size paintings, ceramics, artifacts made of glass and sculptures of many different artists who present their work made from various materials and technics. The cost of the works sold is very SMART. Low prices for original and unique work!!
Στη Govedarou Smart Art Gallery μπορείτε να βρείτε έργα τέχνης μικρών διαστάσεων σε πάρα πολύ προσιτές τιμές. Όλα τα έργα ζωγραφικής, κεραμικής, γλυπτικής καθώς και αντικείμενα φτιαγμένα από γυαλί είναι μοναδικά και αυθεντικά!!