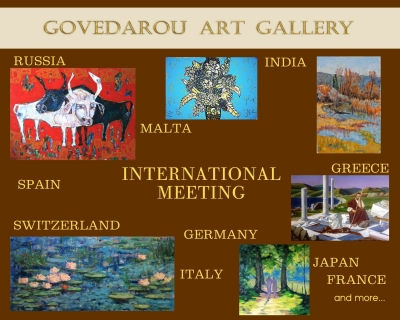 GOVEDAROU ART GALLERY organizes the group exhibition INTERNATIONAL MEETING. The INTERNATIONAL MEETING exhibition is organized at regular intervals by GOVEDAROU ART GALLERY since the establishment of the gallery in order to promote art from Greece but mainly from abroad. Works mainly from the gallery depot with characteristic works of artists with whom he collaborates will be exhibited in the space, giving the impetus to the visitors to get to know their work and to find out if they want more for their creations.
14 artists take part in this group exhibition.
Exhibition duration: 25 of May to 16 of June 2023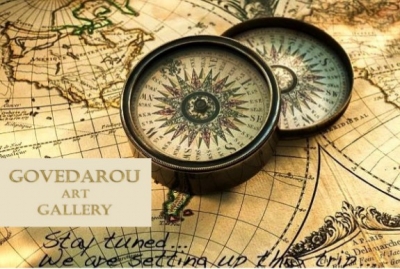 In our Smart Art shop you can find small size paintings, ceramics, artifacts made of glass and sculptures of many different artists who present their work made from various materials and technics. The cost of the works sold is very SMART. Low prices for original and unique work!!
Στη Govedarou Smart Art Gallery μπορείτε να βρείτε έργα τέχνης μικρών διαστάσεων σε πάρα πολύ προσιτές τιμές. Όλα τα έργα ζωγραφικής, κεραμικής, γλυπτικής καθώς και αντικείμενα φτιαγμένα από γυαλί είναι μοναδικά και αυθεντικά!!