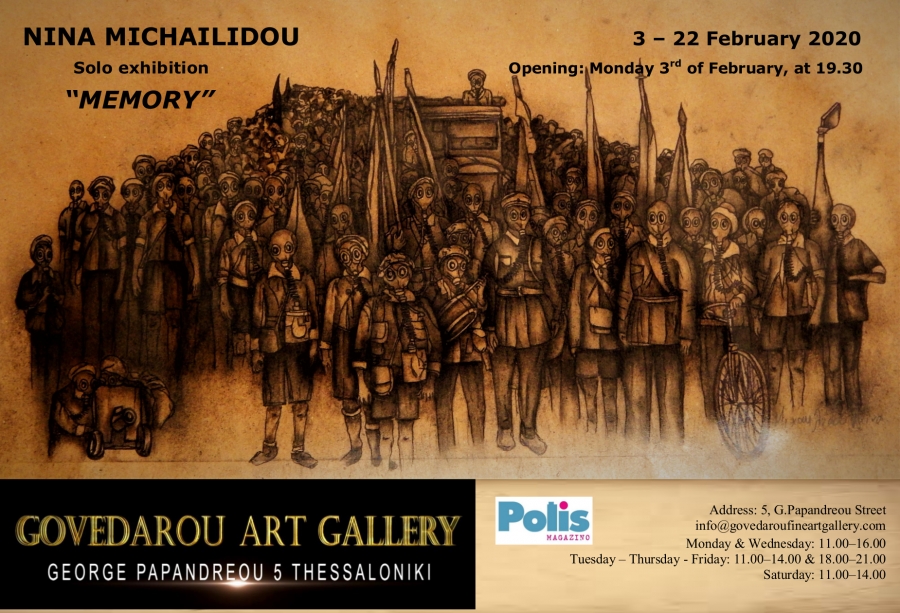 The Govedarou Art Gallery, G. Papandreou 5 (formerly Antheon, Georgiou stop) organizes the solo exhibition of the artist Nina Michailidou entitled "Memory". She is a graduate of the School of Fine Arts of the Department of Fine Arts and Art Sciences of the University of Ioannina, as well as an Interior Design program.
Her works are basically black and white, with particular attention to detail and geometry, influenced by the urban landscape of the cities, ports and anti-fire masks of World War I. Opening will be on Monday, February 3 at 19:30 will last until February 22.
Opening: Monday, February 3, 19:30
Duration of exhibition: 3 to 22 February 2020
Free admission to the public.
Communication Sponsor: Polis Magazino
Working hours:
Monday & Wednesday: 11am - 4pm
Tuesday, Thursday & Friday: 11.00 - 14.00 & 18.00 - 21.00
Saturday: 11am - 2pm
Gallery info also at https://www.facebook.com/pg/govedarouartgallery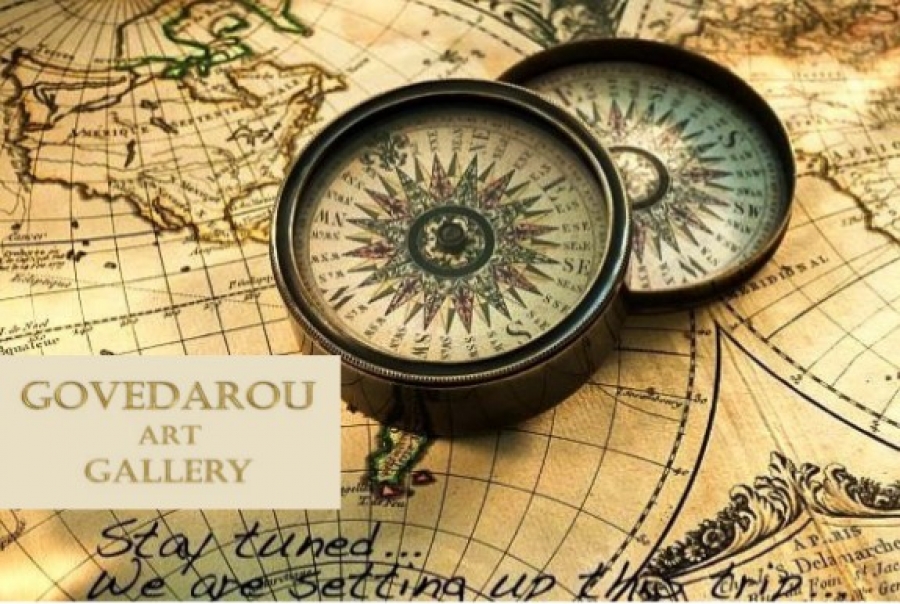 In our Smart Art shop you can find small size paintings, ceramics, artifacts made of glass and sculptures of many different artists who present their work made from various materials and technics. The cost of the works sold is very SMART. Low prices for original and unique work!!
Στη Govedarou Smart Art Gallery μπορείτε να βρείτε έργα τέχνης μικρών διαστάσεων σε πάρα πολύ προσιτές τιμές. Όλα τα έργα ζωγραφικής, κεραμικής, γλυπτικής καθώς και αντικείμενα φτιαγμένα από γυαλί είναι μοναδικά και αυθεντικά!!