Achim Dittrich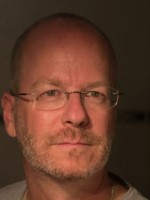 Achim Dittrich was born on the 5th of July 1964 in Freiburg in the southwestern corner of Germany. In 1983 he started studying Chemistry at the University of Mainz in Germany and in 1994 he got his Ph.D in Chemistry. After almost 2 years at the University of Leeds (UK), where he had a fellowship, he joined the IT company IBM in 1996 and started his professional career.
During the school vacations with his family at the North Sea coast and in the Alps he had gotten to know the landscapes and the nature there with which he became fascinated. This experience, together with the several hiking tours he did in the very north of Sweden and Finland, in British Columbia-Canada and the traveling to the Amazon and the Pantanal in Brazil, got him in touch with Landscape - and Wildlife Photography and pursued this passion for years before the job changed his priorities. After years of absence he started again with photography - primarily of wildlife in the area of Germany where he lived in 2011 and won his first award in a competition in 2012.
In 2016 he attended a photography workshop in Iceland to fulfill a childhood dream and learned about the secrets of landscape photography from the ground as well as from the helicopter from a world class landscape photographer, the Swede Hans Strand.
In 2017, Achim Dittrich attended another workshop with Hans Strand in Greenland. This time it was about landscape photography on land, on a boat as well as aerial photography from a helicopter. It was that year that he decided to register as a part time freelance photographer, something he had dreamed of for a long time. In the winter of 2017 to 2018 he discovered the treasures of the National Park of the Delta of Axios – Loudias – Aliakmon west of Thessaloniki. Whenever he visits his family in Thessaloniki and finds the time, he drives to the deltas to observe and photograph the wildlife there - particularly various bird species. In autumn 2019, he attended a workshop at Meteora and the Pindos mountains to get to know these areas too.
His solo exhibition "A glimpse of Nature: from Greenland to Greece"at Govedarou Art Gallery in Thessaloniki in Feb. / Mar. 2020 is his first exhibition.
Selected works >>